Out off the orthopedic shoes and into the Freefeet
Madam wears orthopedic shoes and during the summer she can walk around on tailored Freefeet sandals.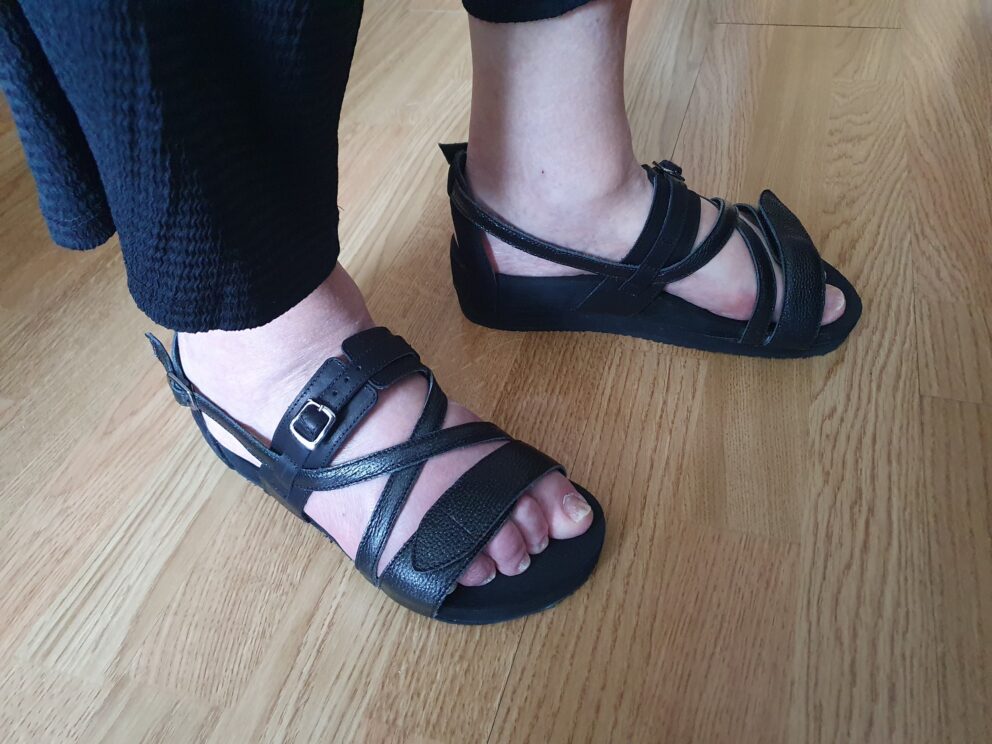 "It's amazing that I can walk bare foot. The soft footbed is a relief to walk on.
I'm ready for summer."
With Freefeet on world tour
This lady got her Freefeet flip flops in the afternoon and immediately hopped on her bike to go on a world tour.
After a year she still has the flipflops and is happy about them, so much so that she order her second pair.
Freefeet for you too!
Even with a rheumatic of diabetic foot you can walk on a comfortable flipflop.
Ease your stubborn calluses optimally with the flipflops and sandals of Freefeet
With an inflamed tendon and other pains are being elegantly cured during the summer.